"We've got our eyes on both prizes" | Canadian Championship Match Preview
It's been a rare occasion for Valour FC during this uber-condensed Canadian Premier League season to have the opportunity to both rest and train between matches.
Rocketing to the top of the CPL standings early in the season during the Kickoff event bubble at IG Field, the last 2 ½ months have been a slog as the travel miles piled up, injuries mounted and then, on top of all that, two key suspensions in their last match robbed them of the ability to field their best 11.
And so Winnipeg's professional soccer side used the last few days between last week's loss to FC Edmonton and Wednesday's Canadian Championship quarterfinal in Hamilton against Forge FC to effectively recharge, refocus and re-energize for the stretch run.
"There are a couple of things that needed some work and getting bodies back and having the time to work through things and talk with the guys while getting back to some of the basics we were doing well earlier in the year has been crucial," said Valour FC GM and head coach Rob Gale prior to the squad heading out to Southern Ontario. "We've got everyone back on the collective and back at it.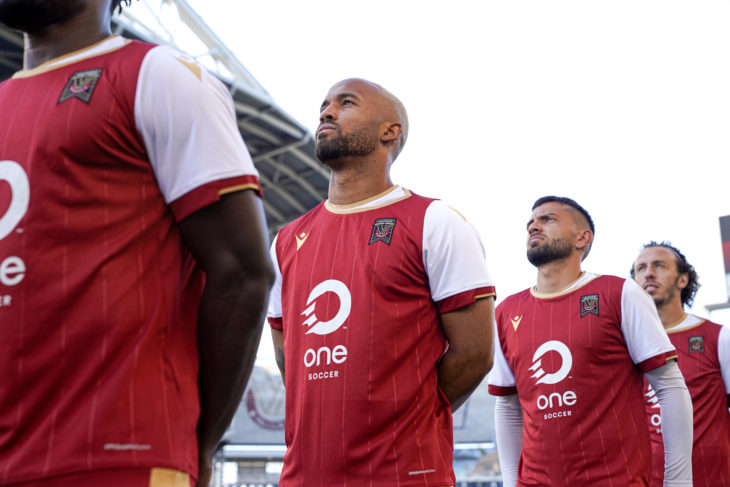 "The biggest challenge over the last while has been seeing physically who is or isn't available and then that can put a strain on those who are available. We'd been going every three days or so for a long time and there hadn't been a stretch to rest or train in equal measure.
"Having players suspended and not available puts a strain on others. Mentally this has last week has been good. They had a couple days off to regroup. We trained out at Assiniboine Park on the weekend and got off the turf to give their legs a bit of a break. This is the longest stretch of training we'll have had since the start of the season."
Valour missed both leading scorer Austin Ricci and centre back Rocco Romeo – both out with suspensions – in the loss to Edmonton, but the pair should be available against Forge FC. And while both Andy Baquero and Stefan Cebara remain questionable, the club has been bolstered by the returns of Jose Galan and Brett Levis. Getting their match fitness back will be critical as Valour attempts to not only stop its free-fall in the CPL standings – they are now tied for the fourth and final playoff spot in the CPL standings with York United DC – but also advance in the Canadian Championship.
"We've got our eyes on both prizes," said Gale. "The beauty of the Cup competitions is there are more teams in it from other leagues. Plus, there's the tradition and the prestige of what was once the Voyageurs Cup.
"It's an added excitement, a different competition to try and win."
Valour knocked off Atlético Ottawa in the first leg of the Canadian Championship to advance to face Forge, who had a first-round bye. And whether they are working toward advancing in the Canadian Championship or trying to stop the bleeding from a stretch that has seen them win once and draw once against eight losses in their last 10, the focus now is on what's ahead, not what is in the rear-view mirror.
"It's turning our frustration and disappointment the right way and making sure we're identifying what needs to be worked and getting to that," said Gale. "We're returning to what made us successful early on in the season and then trying to eliminate the individual errors here or there.
"That's the mindset we're in. What's done is done and even in that little patch we went through we did play some good games. Against Edmonton… that was a bad performance. But other than that, the Cavalry game (a 1-nil loss) was an excellent performance where they were all battling for each other and working for each other. No one is criticizing the effort in that game.
"It's a case now of let's get ready for this one and take each one as they come and see where we end up."